Need Garbage Disposal Installation near Jacksonville, FL?
We Provide Expert Garbage Disposal Replacement Services
Garbage disposals are extremely useful and hardworking modern kitchen appliances. They come in a wide range of types and are designed to safely dispose of small quantities of food through your home's plumbing system.
If you're looking to add a new garbage disposal to your kitchen sink or replace your existing one, the professionals at Eagerton Plumbing Co., Inc. can help you from start to finish. You can rely on our team of expert plumbers to perform new garbage disposal installation in Jacksonville, FL, and the surrounding areas with workmanship that can't be matched. Call us today for a free quote!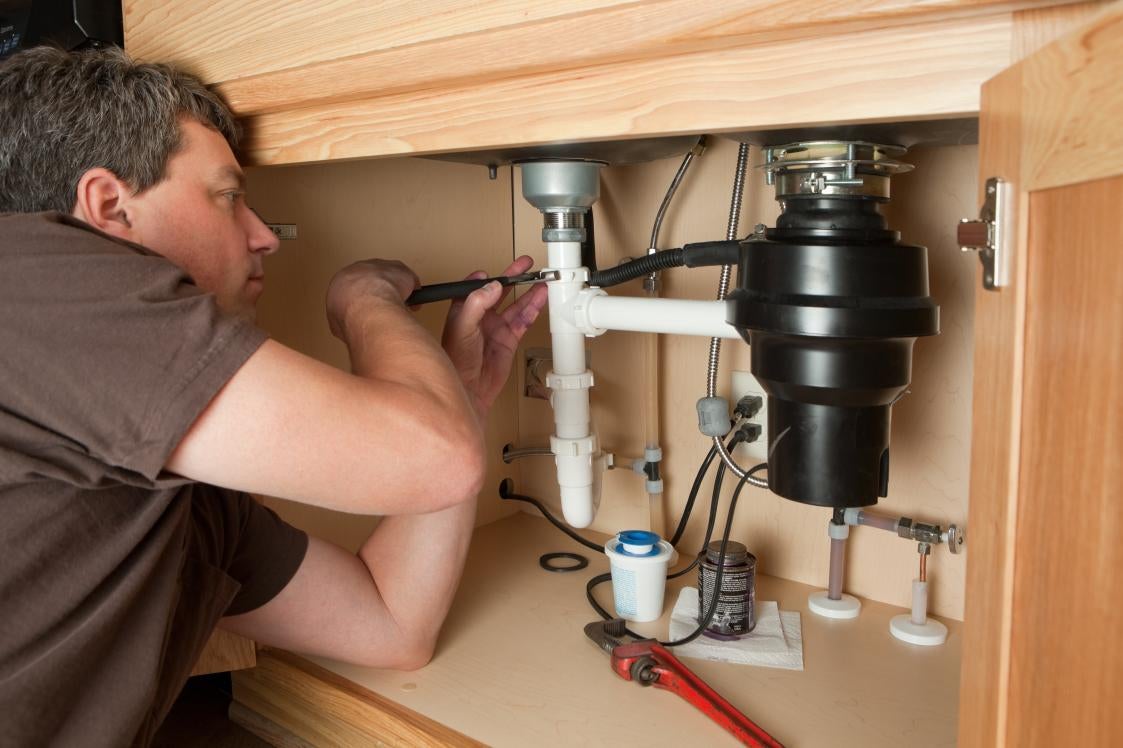 What Types of Garbage Disposals Are Available?  
There are a couple of different garbage disposal models available for homeowners to choose from. Each has its own advantages and disadvantages, and the team at Eagerton Plumbing can discuss your needs with you and point you in the right direction.
Continuous feed models allow food to be continuously fed in once it's started. Batch feed models are designed to place all the food in the disposal before starting it. The units are safer because they're designed with a cover over the opening that aligns with magnets in the unit, causing it to start. Batch feed units are also much quieter due to the cover. Additionally, the cover on batch feed models prevents foreign objects from falling in.

What Are the Benefits of Garbage Disposals?  
For some homeowners, garbage disposals are considered an essential fixture in their kitchen due to all their benefits. From convenience to preventing plumbing problems, garbage disposals have several advantages, including:
Reduces odors in the kitchen
Saves time when disposing of food
Wide range of models to choose from with useful features
Less trash
Fewer pipe leaks
Protects the environment
What to Avoid Putting Down Your Garbage Disposal
The best way to avoid premature garbage disposal replacement or emergency garbage disposal repair is to know what to keep out of it in the first place. To ensure your garbage disposal system continues operating at peak performance, keep it clear of the following items:
Expandable foods (rice, bread, pasta, etc.)
Coffee grounds
Grease, fats, and oils
Nuts
Potato peels
Fibrous foods (celery, corn husks, etc.)
Pits (cherry, avocado, peach, etc.)
Seafood shells
Bones
Eggshells
Large quantities of food at once
Harsh cleaning chemicals & paint
Trash
When to Replace Your Garbage Disposal
Unfortunately, over time, garbage disposals need to be replaced just like any other appliance in your home. If you keep it maintained well and keep it clear of foreign objects, it should last you several years. Here are a few signs it may be time to replace your current garbage disposal:
Loss of Function – If your garbage disposal doesn't turn on, it could be an electrical issue. If you've ensured it's connected to power and it still won't turn on, a clog or other obstruction may be blocking the blades. If there's nothing inside the garbage disposal, it may be time to replace it with a new one.
Lingering Foul Odors – Putting certain foods in your garbage disposal can cause foul odors. Oily foods can stick to the sides of the disposal, and other fibrous foods can get tangled in the blades. If running hot water and degreasing soap down the drain doesn't get rid of the odor, sometimes food particles can get lodged in the garbage disposal, and replacement might be the only option at that point.
Slow Drain – A slowly draining garbage disposal can be caused both by clogs in the garbage disposal itself as well as clogs further down in the drain. If manually turning the blades in your disposal doesn't help the water drain faster, you can try plunging the drain. If plunging isn't successful, we recommend you hire a professional plumber to unclog the garbage disposal or drain or replace the unit.
Leaking Water – Depending on what's wrong with your garbage disposal, it can leak from several different areas. Leaks from the top are usually less problematic, as flanges or seals can be replaced easily. If your garbage disposal is leaking from the bottom, the problem is more serious and suggests a damaged seal inside the unit. In these situations, it's usually more cost-effective to get a whole new unit.
Why Choose Eagerton Plumbing?
With more than 50 years of experience, the team at Eagerton Plumbing is well-equipped to handle all types of jobs. Our extensively trained plumbers proudly offer residential and commercial plumbing services in Orange Park and Jacksonville, FL, including:
Eagerton Plumbing has been a leading provider of comprehensive plumbing services in Jacksonville, FL for more than a half-century. Homeowners throughout the region rely on us for everything from garbage disposal installation to frozen pipes. We have the knowledge and experience to address all your plumbing needs quickly and efficiently. Contact us today to learn more about garbage disposal installation and our other plumbing services or to schedule an appointment for a free quote. We look forward to hearing from you!
Why Choose Us?
Over 50 years of industry experience
Florida Certified Experts
Customized solutions that fit your needs and lifestyle at competitive rates