Residential Plumbing Services in Jacksonville
Jacksonville Plumbing Repairs and Installations
At Eagerton Plumbing Co., Inc., we don't shy away from big jobs, but we also provide exceptional and guaranteed service for small jobs like fixture installation, leaks and drips, and running toilets. Relying on our professional service for these problems can save you time and money in the long-run since the DIY approach to plumbing can lead to some costly repairs or other unanticipated problems. Whether you are looking to add more aesthetic appeal to your kitchen or bathroom, or you want to upgrade to more efficient fixtures in your home, we can provide prompt, professional service throughout the Jacksonville area.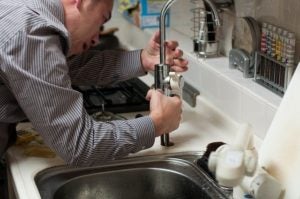 Professional Fixture Installation
We have a wide range of fixtures in stock to let you upgrade your bathroom and kitchen in any style or budget. With new fixtures, you may not only enjoy a new look, but you can also boost the efficiency of your home, since modern faucets, toilets, and showerheads are made with low-flow designs to reduce water use without compromising comfort. Professional installation with Eagerton Plumbing will allow you to avoid working with the more technical aspects of your home's plumbing and ensure that fixtures work properly day in and day out. Here's a closer look at some of the features you may consider replacing to optimize the efficiency of your home.
Toilets – If you have toilets manufactured before 1980, you may be flushing about 7 gallons of water every time you go to the bathroom. Modern toilets use no more than 1.6 gallons per flush, so the cost of a new unit may be paid for in a matter of months with lower utility bills. You might also invest in a new toilet if your current toilet is leaking or has broken components.
Faucets – Faucet design is one of the most frequently updated aspects of kitchen and bathroom décor, so you might update faucets more than any other plumbing fixture. As you look for a new kitchen faucet, you might look for added functionality with the unit, such as touch technology that allows you to tap any part of the faucet to turn it on with dirty hands.
Showerheads – Whether you have low water pressure, a leaky shower head, or an outdated shower head that does not regulate water flow, replacing your shower head can be a simple and easy way to improve your comfort.
Everyday Plumbing Needs
Even if you are not looking for new fixtures, you might call Eagerton Plumbing Co., Inc. at (904) 388-0761 to schedule an appointment for a running toilet, leaky pipes, dripping faucets, or low water pressure. Each of these problems can have a number of causes, and they will lead to excess water usage that drives up your utility bills. Our professional staff will assess the source of the problem and get your home back in working order quickly with worked back by 50 years of industry experience.
Why Choose Us?
Over 50 years of industry experience
Florida Certified Experts
Customized solutions that fit your needs and lifestyle at competitive rates