Plumbing Repiping Experts Serving the Jacksonville, FL Area 
Avoid Catastrophe With Our Repiping Services
Unfortunately, the pipes in your home weren't installed with the intention of lasting forever. You can avoid catastrophic water damage and expensive repairs by regularly servicing the piping in your home, as well as replacing it when necessary. The experts at Eagerton Plumbing are fully equipped to repair, replace, and service your piping so you can avoid possible damage caused by broken, corroded, or leaky pipes. Contact us today for an appointment!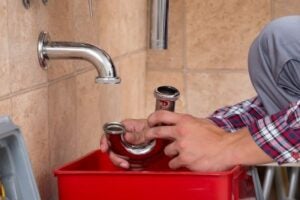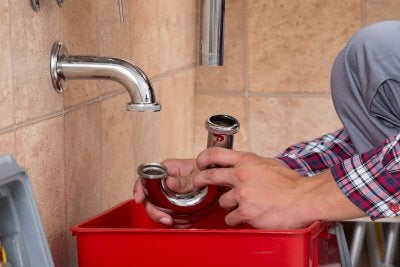 How Will I Know if I Need Repiping Services?  
There are several things homeowners should watch out for when it comes to the pipes in their home. Below, we have outlined some of the warning signs it's time for repiping services:
Low Water Pressure – Have you noticed that your water pressure isn't as high as it used to be? This is one of the most common warning signs that it's time for repiping services throughout your home.
Rusty, Murky Water – Not only is rusty, murky water disappointing to see in your home, but it can be a safety hazard if the water quality is suffering due to minerals and other build-up particles coming through.
Strange Noises Coming From the Pipes – Have you been hearing strange noises coming from the pipes when your faucets or appliances are running? This is a sign it's time to get your pipes looked at.
Unexplained Holes & Cracks – If you have started to notice unexplained holes and cracks in the walls or flooring on your home, it's most likely an issue with your piping.
Unexplained Damp Spots – Because water leaks in the pipes of your home can cause unexplained damp spots, it's important to call a professional immediately when you first notice them.
Corroded Pipes – Over time, the piping throughout your home might become corroded from the natural wear and tear of water flow.
Multiple Leaks – If you're experiencing multiple leaks in your home, the pipes are most likely in need of service. It's important to address these issues right away before extensive water damage is done.
Old, Outdated Plumbing System – Plumbing systems in homes aren't meant to last forever. A home typically needs to have repiping services every ten years. After a certain amount of time, old piping is bound to break down and need servicing.
What Materials Are Used for Repiping?  
Repiping can sound like a daunting project to homeowners. The materials used by the plumbing experts at Eagerton Plumbing are cost-effective and easy to install. Most older homes have galvanized water pipes, which are known to corrode and cause leaks over time. Once these older pipes corrode, they are more likely to burst or clog, which puts residents of the home at a safety risk. The materials we use for repiping are high-quality and reliable, so you can be sure you and your family are safe and sound.
Why Are Repiping Services Necessary and Beneficial?
Repiping your home is necessary for several reasons. Not only will repiping your home ensure the water quality is cleaner and healthier, but it prevents future water leaks and damage. If you're in the market to sell your home, repiping will increase your home's value and selling point. Repiping will also increase the water pressure in your home, which is important to do things like shower and run appliances efficiently. Regularly maintaining, as well as replacing, the pipes in your home is a great way to prevent water damage and costly repairs in the future.
Why Choose Eagerton Plumbing for Your Repiping Services? 
For more than a half-century, the experts at Eagerton Plumbing have been leading providers of commercial and residential plumbing services for residents in the Jacksonville, FL area. We are skilled in several comprehensive plumbing services and also provide 24/7 emergency plumbing services for those unfortunate situations that can occur after hours. Whether you're in need of whole-house repiping or other repairs, our team of experts provides reliable and efficient plumbing services at an affordable cost. Contact us today to schedule repiping services for your peace of mind.
Why Choose Us?
Over 50 years of industry experience
Florida Certified Experts
Customized solutions that fit your needs and lifestyle at competitive rates