Eagerton Plumbing Sump Pump Services
Sump Pump Installation in Jacksonville, Florida
A sump pump is an appliance installed in basements and crawlspaces that protects against water accumulating from flooding and rainfall. This is especially important in regions of low altitude, and places like Jacksonville that are subject to extreme rain from storms.
If you'd like to know more about how Eagerton Plumbing can help with sump pump installation and repair, contact us today!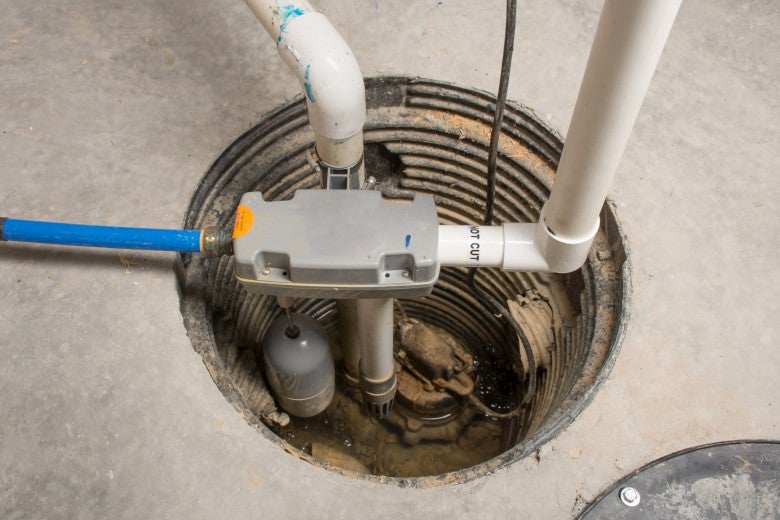 How Does a Sump Pump Work?
A sump pump is situated at the lowest part of a building–in the basement, or in the crawlspace beneath it–where the water always gathers. It collects the water and redirects it toward the pipes of your sewer system so it can flow safely away from your home without causing damage.
Types of Sump Pumps
These are the two typical sump pump types installed in homes:
Submersible – This pump works underwater as the name indicates, with a sensor that tells it when to redirect water from a gravel pit to the pipe system.
Pedestal – This pump sits above the water. It forces water from its reservoir into the pipes using a hose.
Common Signs a Sump Pump Needs Repair or Replacement
The most common sign a sump pump needs replacement or repair is that it stops working as frequently as it should be. This includes instances where the pump begins expelling water but stops before it removes all of it, or if it's making noises louder than a typical humming sound, like rattles and grinding. Keep in mind that the sump pump is electrical, so the problem could start with the amount of power it's receiving rather than the pump itself. Excess water despite the sump pump working could be a sign of leak in the hose or elsewhere in the system.
For these problems, you want to enlist a sump pump service and repair from a reliable company like Eagerton Plumbing.
The Benefits of Sump Pump Installation
A sump pump is a vital piece of equipment for homes with basements in rainy regions. Sump pumps prevent water from accumulating at the foundation of your home, which can cause far bigger problems than a waterlogged basement. If left unchecked, water can lead to mold and rot in your home's foundation, or worse, weaken it to the point where your home becomes unsafe.
How Much Does a Sump Pump Repair Cost?
The cost to repair a sump pump depends on the type of pump and the extent of the damage, so the pricing can vary widely, from $250 to more than $1,000. Pedestal sump pumps are on the lower end of the scale, ranging from $250 to $600; submersible pumps are more expensive, costing anywhere from $800 to $2,000 to fix.
Essential Sump Pump Maintenance Tips
Follow these tips to keep your machine in working order between calls to your sump pump repair company:
Turn it off and make sure it's unplugged. Avoid using the pipes while this is in process. Rinse out the pump and the attached hose and use any pointed tool like a screwdriver or knife to pull out any debris that might be clogging the hose.
Vacuum the sump pit with a wet vac.
Cover your sump pump with a tarp to prevent aerial debris like dust from getting into its works.
Check the external drainage for leaks and clogs. This might require a professional if you're going deeper into the pipe system.
FAQ About Sump Pump Repairs
The following are frequently asked questions about sump pump repairs in Jacksonville, FL:
What type of sump pump system should I use?

The choice between submersible and pedestal pump depends on the amount of space you have and your budget.

How do I test my sump pump?

You can force your pump to activate by pouring enough water into its pit to make the sensors go off. If you've dropped several gallons and they don't activate, the pump may be dead.

How long should my sump pump last?

A sump pump's lifespan depends on how hard it must work, which depends how much rain you see every year. Some can last up to 10 years, but you should expect about 7-8 years in Jacksonville.
Our Other Services
These are just a few of the diverse plumbing services we offer.
What Sets Eagerton Plumbing Apart from Other Plumbers?
We apply 50 years of experience to every project, from sump pump repair to kitchen remodeling. With Eagerton Plumbing, you get the dedication of plumbers who stake their reputation on the integrity of our work, who don't rest until the job is done with excellence.
Contact Eagerton Plumbing in Jacksonville, FL Today
If you have a basement in Jacksonville with no sump pump, you might be at risk for water damage. Don't wait until hurricane season to start thinking about keeping your basement dry and your foundation intact. Contact us today to request more information or schedule an appointment with our professionals about sump pumps or any other plumbing needs.
Why Choose Us?
Over 50 years of industry experience
Florida Certified Experts
Customized solutions that fit your needs and lifestyle at competitive rates