Plumbing Remodel Experts in the Jacksonville, FL Area
Is Your Kitchen or Bathroom Ready for a Remodel?
Whether you're a new homeowner or have lived in your house for several years, a kitchen or bathroom remodel is a great way to make the space comfortable and functional again. The plumbing remodel experts at Eagerton Plumbing in Jacksonville, FL, have more than a half-century of experience and can help you create the kitchen or bathroom of your dreams quickly and efficiently. Give us a call today!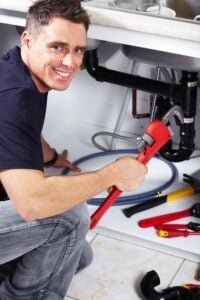 Avoid Plumbing Disasters With Our Plumbing Remodel Services
When homeowners decide to remodel their kitchen, bathroom, or outdoor plumbing, they might not anticipate all the problems that can arise during the project. Major remodel projects can often leave homeowners feeling overwhelmed and frustrated. Kitchen or bathroom remodel plumbing should be done by an expert plumbing technician to ensure the project goes smoothly and efficiently. Every job the plumbing technicians at Eagerton Plumbing take on is done with equal importance, so you don't have to worry about your project being put on the backburner.
What Remodeling Services does Eagerton Plumbing Provide?
The master plumbers at Eagerton Plumbing are dedicated to providing our customers with high-quality service and customized solutions for all their kitchen and bathroom plumbing services. From cabinetry to shower replacement, we've got you covered. Below, we have outlined some of the approaches you can take when remodeling the plumbing in your kitchen or bathroom:
Adding Shelf Space – If you feel like your kitchen or bathroom is too small, there are strategies you can use to increase the amount of space available. Adding shelves to these rooms will not only make them feel more spacious, but they will be more functional as well. We can help with the sourcing and installation of accessories like shelving and other fixtures for these rooms.
Upgrading Appliances – Sooner or later, most homeowners want to upgrade their old appliances and replace them with new ones. Not only are appliances on the market today more energy efficient than they were several years ago, but they will help your kitchen or bathroom look and feel brand new.
Replacing Your Shower – Shower replacement is one of the most common requests homeowners have when completing their bathroom remodel. Whether you want to add a skid-resistant shower floor or replace the walls and doors, we can help you turn this space into the shower of your dreams.
Installing New Accessories – The installation of kitchen and bathroom accessories like faucets, shelves, and towel rings can be time-consuming if done by yourself. Let our plumbing remodel experts source and install the accessories you want to give the space a rejuvenated look and feel.
Replacing Windows – Natural lighting in a kitchen or bathroom is a great way to liven up the space. Whether you want to expand your existing windows or add new ones, customized windows will add a personal touch to these rooms and make them feel more open and airier.
Adding Cabinets – Installing new cabinets in your kitchen or bathroom is a great way to create more usable space. Not only will new customized cabinets look great, but they increase the functionality of the room as well.
Why Choose Eagerton Plumbing for Your Plumbing Remodeling? 
Eagerton Plumbing has been a leading provider of comprehensive residential and commercial plumbing services for residents in the Jacksonville, FL area for more than a half-century. Whether you're in need of our 24/7 emergency plumbing services or want to plan a kitchen or bathroom plumbing remodel, we will customize an affordable solution for your needs quickly and efficiently. Contact us today to get your kitchen or bathroom remodel off to a great start! Our team of experts will help you plan the remodeling project of your dreams.
Why Choose Us?
Over 50 years of industry experience
Florida Certified Experts
Customized solutions that fit your needs and lifestyle at competitive rates