When you are planning a new water heater installation for your home, you will have the choice of either a conventional or tankless unit. When you choose a tankless unit for your water heater replacement, you will be provided with exceptional efficiency and limitless hot water on demand. These exceptional water heaters are a terrific choice for many households. A company offering water heater installations in Jacksonville will be able to answer your questions about tankless water heaters. If you are considering a tankless water heater installation, read on for answers to some questions that you may have about these types of water heaters.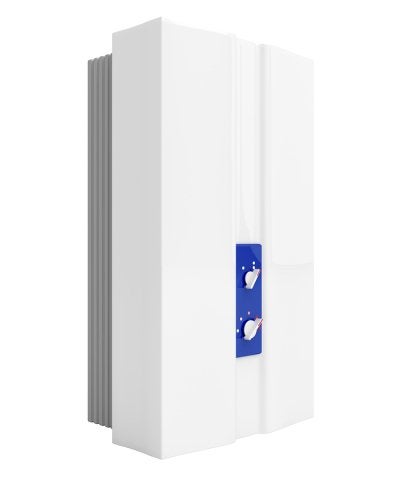 What Are the Main Differences Between Tankless and Standard Water Heaters?
There are several main differences between tankless and standard water heaters. One of the primary differences between these types of units is the way that hot water is created and stored. Tankless water heaters have no storage area, and instead create hot water on demand. By contrast, a standard water heater requires a large storage tank in order to provide enough hot water for a home.
How Do Tankless Water Heaters Work?
Tankless water heaters feature a remarkably efficient and streamlined design. When you turn on your hot water tap, water begins flowing through the tankless heater. As is travels through the unit, a heating element instantaneously heats up the water as it flows. Once the water leaves the tankless heater and reaches your faucet, it will have been heated to the perfect temperature.
What Are the Advantages of Tankless Water Heaters?
Tankless water heaters offer many advantages to the homeowners. These types of water heaters are more efficient and energy-saving than their conventional counterparts. In addition, tankless water heaters can help you save space in your home. If you are shopping for a high quality water heater for your house, you may want to install a tankless system.