The kitchen is the center of the home and the hub of your family's activity. If you aren't totally in love with your kitchen, consider a partial or complete kitchen remodel. When you work with a kitchen remodeler in Jacksonville , you can bring your ideas to life and have the dream kitchen you've always wanted. If you aren't quite sure where to begin, or if you're simply looking for inspiration to beef up your initial design, consider these popular kitchen design ideas.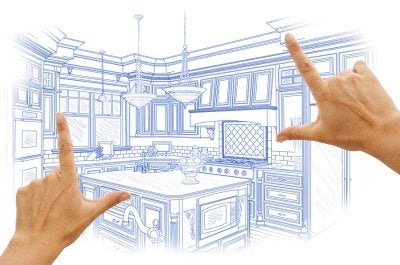 Farmhouse-Style
If your style tends towards the warm and welcoming with a pinch of down-home country comfort, you may be interested in a farmhouse-style kitchen. These kitchens tend to focus on natural materials, unpretentious design, and large cooking and entertaining spaces. One classic element of the farmhouse-style kitchen is the deep, wide basin sink often made of porcelain or stainless steel.
Rustic
If you appreciate the practical, lived-in look of the farmhouse-style kitchen but want something a bit more chic, consider a rustic design for your kitchen remodel. Rustic kitchens make use of local woods and flora to bring the outside in. Exposed beams, natural lighting, warm colors, and reclaimed furniture are all quintessential elements of the rustic kitchen.
Industrial
For homeowners who prefer a more eclectic, modern look, the industrial-style kitchen is a very popular design consideration. Industrial kitchens offer the warm, lived-in look of rustic and farmhouse-style kitchens while also incorporating more modern furnishings and materials. Your Jacksonville kitchen remodeler can recommend the best materials to give you the stylish, utilitarian industrial-style kitchen you've always wanted.
Classic White
For a clean, classic look, you can't go wrong with a kitchen completely dressed in white. When designing a classic white kitchen, be sure to include plenty of natural light and rich wood and metal accents to warm up the space. This is also a great style to carry over into your bathroom design to give your home a more cohesive feel.