Should You Switch to a Tankless Water Heater?
Do you have a standard storage-tank water heater that's on its way out? If so, you're probably looking into having it replaced. But with so many options on the market today, which hot water heater is the right one for your home? You could choose to replace your old water heater with another storage-tank model, or you could take the opportunity to switch to a tankless water heater in Jacksonville . Here are some things to consider when making your decision to switch. When in doubt, consult with your local plumber.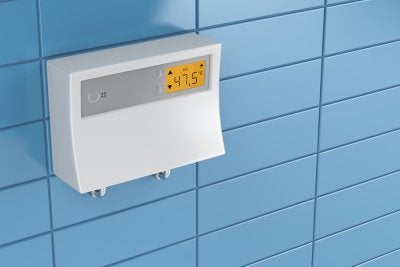 What a Tankless Water Heater Is
Like its name suggests, a tankless water heater does not have a storage tank that houses a reservoir of continuously heated water that is available for immediate use. This type of hot water heater is much smaller than its storage-tank cousin, and since it only heats water when needed, it can be relatively energy efficient when compared to a traditional model.
What You Should Take into Consideration
You shouldn't be too hasty when making the decision to switch over from a standard storage-tank water heater to a tankless one. Be sure to do as much research on tankless water heaters as you can, and talk with a plumbing professional—that way, you can be sure that a tankless water heater is right for you. Before you decide, you should figure out how much hot water you and your family actually use on a daily basis. For example, if you have a large family that requires the use of a lot of heat water, a tankless system may not be a good fit for your home.
The Pros and Cons of Tankless Water Heaters
There are some notable pros and cons regarding tankless water heaters. Pros: Tankless systems don't take up as much space as standard hot water heaters, don't need to keep reservoirs of continuously heated water, and may lower your monthly energy bills if you install the right model. Cons: Tankless water heaters cost more upfront to purchase and install than traditional models.