Calling the kitchen remodeler near Jacksonville and getting your renovation underway is exciting, but did you know that it might also be good for the environment? When you replace your water heater, dishwasher, or sink, you present yourself with an opportunity to make your kitchen more efficient. You can even change your windows for more efficient models and enjoy a brand new aesthetic that you can feel great about. The fact that you are renovating an existing kitchen instead of building a new one can be good news for the environment in itself. Take a look ahead for more on the environmental benefits that come with a kitchen remodel.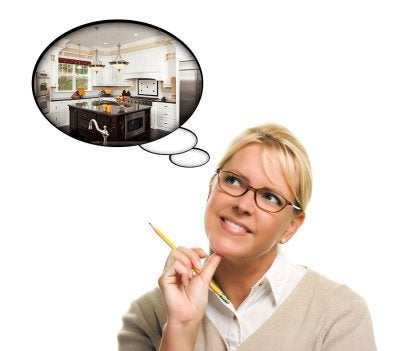 Upgraded Appliances
Modern society recognizes the importance of efficiency and environmental friendliness, so it's no coincidence that today's kitchen appliances are more efficient than ever. Before you start your kitchen remodel, look at your options in terms of dishwashers, sinks, water heaters, and any other appliances you plan to have in your kitchen. Keep an eye out for an EnergyStar label, which can give you detailed information regarding the efficiency of each unit. A more efficient unit results in less waste and a more environmentally-friendly kitchen.
Efficient Windows
Just like your appliances, your windows contribute to your energy uses, but the right windows can also contribute to energy savings. If you find yourself leaving the lights on in the kitchen most of the time, consider addressing the lack of natural lighting in your home. You can use your kitchen remodel as an opportunity to install bigger windows that let more sunlight into the home. In addition to reducing the need for artificial lighting, this can also enhance your view of your outside property.
Less Need for New Materials
When you decide to undergo a kitchen remodel, the extent of the renovation is up to you. Even a small remodel can make a huge difference, and it will leave most of the space intact. The less you need to complete your remodel, the less effort must go into bringing in new materials; consider recycled materials for an extensive kitchen remodel.