If you are interested in heating your water in a way that is both efficient and effective, you might want to consider investing in a hybrid water heater . This can be a great addition to your bathroom next time you undergo a bathroom remodel near Jacksonville. This type of water heater uses heat pump technology as well as resistance elements to make your household more efficient, which benefits the environment as well as your bank account. Feel free to keep reading as we shine the spotlight on hybrid water heaters.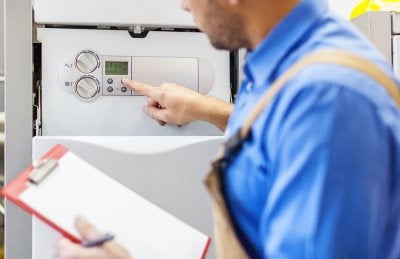 Heat Pump Technology
A hybrid hot water heater is an efficient way to heat your household, and it does so using heat pump technology. This means that your water heater will take heat out of the air in order to heat your water. It's important to realize that certain environments are more conducive to this type of heating than others, so you should think about your local climate before you choose a hybrid water heater. Even if the heat pump technology is not suitable for your area, resistance elements allow hybrid water heaters to keep your water warm nonetheless.
Resistance Elements
People who don't live in the right climate for heat pump technology to be effective might not be completely out of luck when it comes to hybrid hot water heaters. These types of heaters also have resistance elements that allow them to heat up your water even when there is not enough hot air to borrow from the surrounding environment. In some cases the heat pump might not be able to provide as much hot water as you need, which presents another situation where resistance elements can save the day.
Efficiency Benefits
One of the primary reasons people consider hybrid hot water heaters for their homes is the energy efficiency that it can provide for the household. Although these types of hot water heaters tend to be more expensive than alternative units, you can make up the extra cost in savings over time. If you want the most efficient household possible, consider looking into hybrid hot water heaters.