If you want to add value to your home, it is a great idea to work with your plumber on a kitchen renovation project . Your kitchen remodel can provide you with new countertops, appliances, and cabinets that improve the style and value of your space. Before you start on your kitchen or bathroom design project, talk to your plumber serving Jacksonville about where you should splurge in your renovation process, and where you might want to save. Let's review three kitchen upgrades that will provide you with a terrific return on your investment.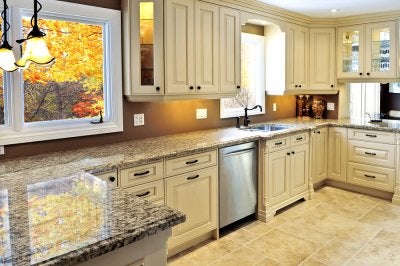 Countertops
Quality countertops are essential for any new kitchen design. Today's countertops are available in an assortment of materials, including natural stone products such as granite and quartz. By spending a bit more on your new countertops, you will be able to create new kitchen counters that will withstand daily wear and tear. Your high-quality countertops will also add a rich dimension of style and beauty to your space.
Cabinets
New kitchen cabinets can be fairly costly, especially if they have been customized for your space. While you may be surprised at the initial price of your custom kitchen cabinets, spending more on your cabinetry will actually add terrific value to your kitchen in the long run. In the event that you want to sell your home at a later date, your custom kitchen cabinets can offer a great selling point that will attract potential buyers.
Appliances
Purchasing new appliances can completely transform the utility and overall appearance of your kitchen. Generally, your kitchen remodelers will recommend that you leave room in your renovation budget for high-quality appliances that are built to last. Energy-efficient appliances, such as a new refrigerator, can also help you cut down on your bills throughout the months and seasons. When you spend a bit more on your appliances, you will also have the option of picking out stainless steel or other premium finishing materials that pair beautifully with your newly updated kitchen.