During the summer season, your family's water bills may end up soaring. If you are tired of spending more on your water use each month, you may want to talk to your plumber about some water-saving upgrades that you can perform for your home. With a new hot water heater or bathroom design near Jacksonville, you will be able to dramatically cut down on the amount of water that is consumed by your fixtures and appliances on a daily basis. To help you go green at home, here are some helpful tips that will allow you to reduce your household's water consumption.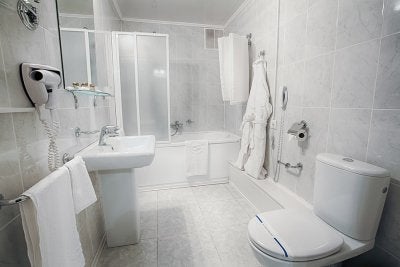 Replace Your Water Heater
Your water heater may be a major source of water use in your household. If you have been relying on the same water heater for 15 years or longer, you are definitely overdue for a replacement. In order to save as much water as possible with your water heater installation, consider making the switch to a tankless unit, which will produce hot water on demand.
Use Low Flow Toilets
Older toilet models can use up to seven gallons of water every time they are flushed. A simple way to cut down on your home's water consumption is to swap out your outdated toilets with low flow models. A low flow toilet will have been designed to only use a maximum of 1.5 gallons of water per flush. With your new toilet installation, you can save water without compromising your comfort at home.
Install High Efficiency Products
Many of the plumbing products that you use around your home can be replaced with high efficiency models. In your kitchen, you can switch out your older dishwasher for a unit that has been designed to use less water per cycle. Low flow showerheads, faucets, and other plumbing devices will also help you curb your household water use. Your local plumber will be able to help you design a customized water saving strategy for your home.