Finding the perfect color scheme for your kitchen is essential for your design, and the right palette may be just what your kitchen was missing. However, you also need to think about the aesthetics and practicality of your appliances and fixtures when you get ready for a kitchen to remodel near Jacksonville. Kitchen design and bathroom design are unique because you must think about what kind of sink you want and how it will affect your space. Consider maintenance, cost, and how you want your kitchen to be laid out. Here's how under-mount and drop-in kitchen sinks compare.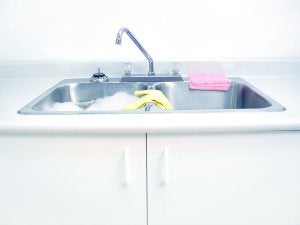 Ease of Maintenance
The characteristic that defines the difference between under-mount and drop-in kitchen sinks is the way it was installed. While the former is installed from under the counter, the latter "drops in" to the counter. In terms of maintenance, they both have their perks. An under-mount sink doesn't have lips that rest on the countertop, so it makes it easier to keep the surfaces of your counters clean. Drop-in may be your choice if you're more concerned about cleaning the sink itself because you'll have easy access to the whole sink.
Affordability and Resale Value
Undermount and drop-in kitchen sinks both have pros and cons in the finance category too, so do your research before you get your kitchen to remodel going. Drop-in sinks are less expensive than under-mounts. The sinks themselves are much more affordable, but the installation discount is not as much of a jump. If you plan on selling your house, you should know that under-mount sinks offer better resale value, but this is not by a huge margin either. In general, under-mount sinks offer more potential value, while drop-in sinks are more cost-effective from the beginning.
Countertop Space
A busy kitchen may be difficult to work in, so an under-mount sink is a way to go if you need all the countertop space you can get. Since there aren't any lips overlapping from the sink to the countertop, your work area will look and feel more open. Think about what's most important to your kitchen remodel to make the best choice.