If you're taking on a kitchen or bathroom remodel near Jacksonville, you might be wondering what you can do to help out the environment and conserve water. Upgrading appliances like your hot water heaters can be of help, but there are steps you can take to save water regardless of what kind of equipment you have. Consider how you use water when you're brushing your teeth, showering, and going through your morning routine. Take care of plumbing repairs right away so leaks don't get out of hand, and don't waste water by putting up small loads of laundry. Keep reading for more on the surprising ways you may be wasting water.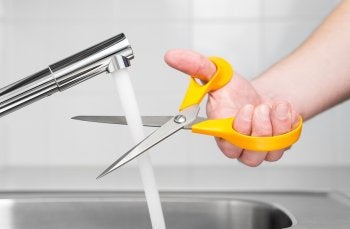 Brushing and Showering
Taking care of your teeth and showering at the same time could actually be a good way to conserve water, but it's not everyone's favorite thing to do. However, you should be cognizant of your water use when doing either of these things. Don't leave the water running the whole time you're brushing your teeth—just turn it on when you rinse off your brush. On the same token, don't turn on the shower water until you're ready to get in, and try to clean up as quickly as possible to conserve.
Plumbing Leaks
You should always handle plumbing repairs as soon as you can. A small leak shouldn't be underestimated, as it can lead to extensive damage and costly kitchen or bathroom remodels. Whether your kitchen faucet has a bit of a drip or you see water coming from the base of your toilet, don't wait to call your plumber. In addition to wasting water, leaks also lead to structural damage and mold growth. Call the professionals and take care of the problem as soon as you notice it.
Light Laundry Loads
In most cases, a washing machine will use the same amount of water to clean one pair of shorts as it will to wash a whole load. Make the most of your water by only putting in full loads. This way all the water is put to use, and you won't have to do extra loads later.