Hot water is one of life's necessities. From your shower to your kitchen sink, chances are that you use hot water throughout the day. If your water heater fails to function properly, you and your family members may be left in the cold. To ensure that you have hot water at all times, it is a great idea to be aware of the signs that your unit is in need of water heater repairs. With proper water heater repairs from a plumber located in Jacksonville, you can keep your water heater in great working shape throughout the seasons. Here is a look at some of the most common issues that may require water heater repair.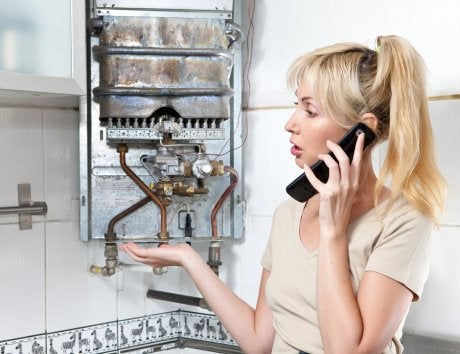 No Hot Water
If your water heater is not able to produce any hot water, this is a sure sign that your unit is in need of repair. A failing water heater could be caused by a number of maintenance issues, such as a broken heating element or failing thermocouple. In addition, an improperly programmed thermostat could also cause your water heater to fail.
Strange Noises
Occasionally, you may notice strange noises coming from inside your tank. These sounds may be the result of nasty buildup on the inside of the water heater. Alternately, a broken heating element may also make a strange noise as it burns out. If your water heater is making strange sounds, be sure to contact your plumber.
Puddles on the Floor
A leaking water heater should be repaired immediately. If you notice puddles on the floor underneath your water heater, this could be an indication that your water heater tank is cracked. At the first sign of a leaking water heater, you should be sure to turn off the electrical supply to the unit. This action will prevent the risk of accidental shock when you are waiting for your plumber to arrive.