The bathroom is a central room of any household. If your current bathroom is no longer meeting your expectations for space or functionality, you may want to consider a bathroom remodeling project . By working with a qualified plumbing repair company for your bathroom remodel, you can create the beautiful new space of your dreams. A company offering bathroom remodeling in Jacksonville can provide you with all of the products and services to complete your renovation project. From drain line installations to troubleshooting and more, an experienced plumber is a necessary part of any bathroom remodel. To help you get started on your project, here is a look at some essential tips for remodeling.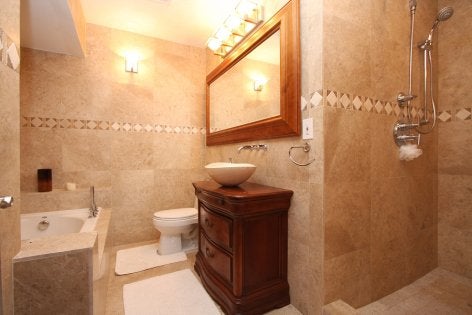 Choose Fixtures Beforehand
When you are remodeling your bathroom , it is important to choose all of your fixtures before you start working on the project. By choosing your fixtures beforehand, you can get a clear picture of the amount of work that needs to be performed. In addition, giving yourself plenty of time to choose your fixtures can help reduce the need for plumbing repair further along in the project.
Create Functional Storage
As you are remodeling your bathroom, it is important to consider storage space in your overall design. For example, you may want to include cabinets under your bathroom sink. In addition, storage areas in the shower can provide you with usable space to store your shampoo and other toiletries. With the proper amount of storage, your new bathroom will add convenience to your daily life.
Contact the Professionals
Above all, it is important to work with a professional plumbing service to perform any remodeling procedures that you are not comfortable doing on your own. An experienced team of plumbers can help you get your remodel done effectively and efficiently. By hiring a plumbing company for your bathroom remodel, you can ensure that you get the most out of the project.