Water is a precious natural resource that is used by all forms of life on earth. When you are working with your plumber to perform a kitchen or bathroom remodel in your home, you may want to inquire about the advantages of switching over to eco friendly plumbing fixtures. A bathroom remodeler that offers professional bathroom remodeling near Jacksonville can help you pick out an assortment of water saving fixtures for your household. Read on for a look at how replacing your plumbing fixtures can benefit the environment.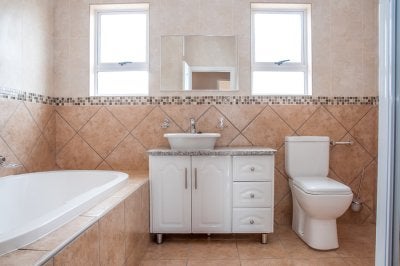 Toilets
Your toilets are among the highest water using plumbing fixtures around your property. When you choose to replace your toilets, you can help you dramatically cut down on your daily water use. A toilet that was manufactured before the 1980s may use up to 7 gallons every time it is flushed. In comparison, modern toilets use a mere 1.6 gallons of water during a single flush. The water saving benefits of a new toilet will help to preserve fresh water.
Faucets
Replacing your faucets is another eco friendly choice for your home. With brand new faucets, you will be able to prevent wasteful water leaks and also reduce the amount of water that you consume when you turn on your tap. Additionally, you can choose to install a new faucet that has been constructed from environmentally friendly materials. Your plumber can guide you towards the perfect faucet selection for your home.
Shower Heads
Every time you take a shower, you will use many gallons of water. Using today's low flow shower head technology, however, you will be able to carefully regulate the amount of water that is used during each shower. The advanced technology in today's low flow shower heads allow these fixtures to deliver the same amount of water pressure, while using much less water. Replacing your shower head can also allow you to repair leaks and other environmentally unfriendly plumbing issues.