Your home's water heater is among its most critical plumbing appliances. Whenever you turn on the tap and hot water flows out of your pipes, it will have been generated through the power of your water heating system. During a kitchen remodel or home building project, you will need to choose the right water heater for your home. Our expert plumbers in Jacksonville can help you decide whether a tankless water heater or conventional unit will be the best choice for your family's lifestyle. If you are gearing up for a water heater installation, here is an essential guide to what you need to know about these plumbing appliances.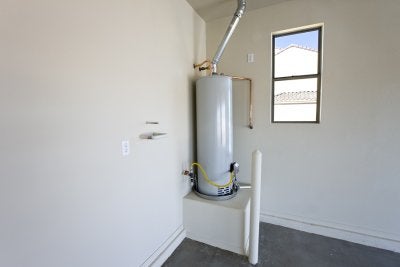 Types of Water Heaters
When you are shopping for a new water heater, you will have a few different types of units to choose from. Conventional water heaters hold a large quantity of hot water in an insulated tank. If you already rely on a conventional water heater, you may want to choose this type of unit for your house. Tankless water heaters, by contrast, heat water through an inline system, without the need for a storage tank.
Your home's water heater is among its most critical plumbing appliances.
You will have many factors to consider when you choose a new water heater for your property. For example, you will want to make sure that your water heater is large enough to supply hot water to all of your plumbing fixtures simultaneously. Additionally, it is a great idea to shop for a water heater that is compact and energy efficient.
Signs You Need a New Water Heater
Water heater replacement is a major procedure for any household. When your water heater needs to be replaced, you will notice several signs and symptoms. A water heater that is about to fail may produce strange banging and clanking noises. You may also see water leaking from beneath your tank. Finally, any signs of corrosion around the tank could indicate that you are ready to start shopping for a new unit.