Unless you like taking cold showers or boiling your water to heat it, you'll need a hot water heater near Jacksonville if you want to live comfortably. The right water heater installation will be an efficient addition to your household that offers enough hot water without taking up too much space. You will also want to choose a model that is known to last for a long time so you don't have to worry about replacing it in the near future. If your unit has broken or it's almost time to make an upgrade, read on to find out how to choose a new water heater.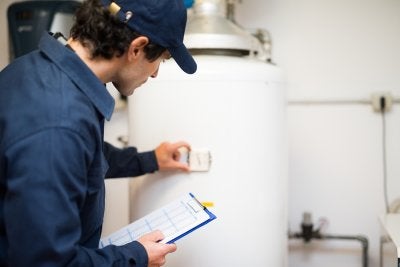 Look for Efficiency
Today's homes are all about automation and efficiency; they can do more than ever, and manufacturers are constantly finding ways to make it as cheap as possible to do so. This is evident when you take a look at the advantages that a tankless water heater can offer, especially when it comes to energy efficiency. Traditional water heaters are not very efficient because they lose a great deal of energy to heat loss. This is because the heater is constantly working to heat water that might not be needed yet. Tankless water heaters are not susceptible to this standby heat loss, and thus they can pay for themselves in savings over time.
Choose a Size
If you're going the conventional route, you'll need to think about how much hot water your family uses when choosing a hot water heater. The higher the water demand, the bigger and more powerful the heater you'll need, with one exception: the tankless water heater. Since this type of hot water heater doesn't use a tank, you don't need to find a large space for it in your home. Some can even be stored under cabinets and used with certain appliances.
Consider Durability
Choosing a new hot water heater is probably not something you'll want to do on a regular basis, so think your decision through. More efficient models tend to work less intensely, meaning they can last longer. You should also be sure to maintain your heater.