You need your sewer line so you can transport waste out of the house, and it needs to stay in working order. Even if you just had a new sewer line installation , you should still know what types of problems to look out for so you know when to call your plumber serving Jacksonville. Some of these issues might not turn out to be too problematic at all, while others might require hands-on work by your plumber. You may have a clog that renders your sewer line inoperable, broken pipes thanks to tree roots, or old and corroded pipes that have dropped in efficiency. Keep reading if you are wondering what could be wrong with your sewer line.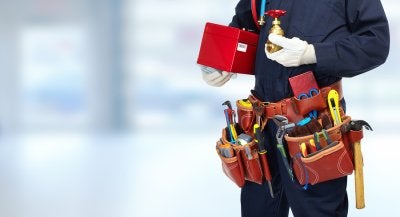 You've Got a Clog
Whether due to misuse or faulty appliances, clogs are relatively frequent plumbing problems. Before you call your plumber for toilet repair, consider the way you have been using your drains. If you've been attempting to flush too much material down your toilet or pouring cooking grease down your kitchen sink, you may find yourself dealing with a clog. If you can't use a plunger or auger to deal with these types of sewer line issues, call your plumber for a professional hand.
Trees Have Broken Your Pipes
The trees in your backyard need water in order to grow and survive, and the rainfall might not be enough. Tree roots naturally seek out sources of water, and established roots of older trees may make easy work of breaking through your sewer line to get to your wastewater. Unfortunately, this is not a problem that you can deal with on your own. You will need to call your plumber to find out the best way to go about addressing your tree root issue.
Your Pipes Are Corroded
Water will have a tough time flowing freely through pipes that are corroded or collapsed. If your home's plumbing system is on the older side, that might be the problem with your sewer line. In this case, you might benefit from trenchless sewer line installation, so call your plumber and find out.