During a bathroom remodel , you may want to choose new fixtures and features that will provide your space with fantastic style. Your bathroom remodeler can help you pick out exciting new features for your bathroom, such as a vessel sink. Unlike a conventional drop-in sink, which sits below the surface of your countertop, a vessel is a basin-like unit that appears to rest on top of your counter. To help you decide whether a vessel sink will be a functional part of your new bathroom design, here is a look at some signs that you should choose a vessel sink for your bathroom remodel.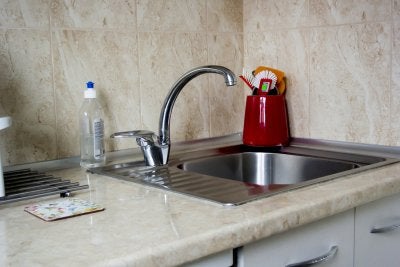 You are seeking exceptional style.
One of the top benefits of a vessel sink is that this type of sink is sure to wow your family and guests. In fact, you can expect your new vessel sink to serve as a focal point for your bathroom design. If you want to provide your new bathroom with over the top styling that showcases your personal flair, a vessel sink may be a great choice for your renovation.
You want to speed up the installation process.
To install a new vessel sink, you will need to work with a professional plumber. A fantastic advantage of a new vessel sink is that this type of sink is much easier to install than a conventional unit. Rather than having to cut your countertop to fit the size and shape of your sink, your plumber will simply be able to rest the vessel on the counter's surface.
You would like additional counter space.
Counter space can be at a premium, especially if you are sharing your bathroom with a spouse or other family members. Installing a vessel sink is a simple strategy for clearing up additional counter space in your bathroom. Rather than having to cut away at your countertop to make room for your sink, you will be able to simply rest your vessel on the counter's surface.